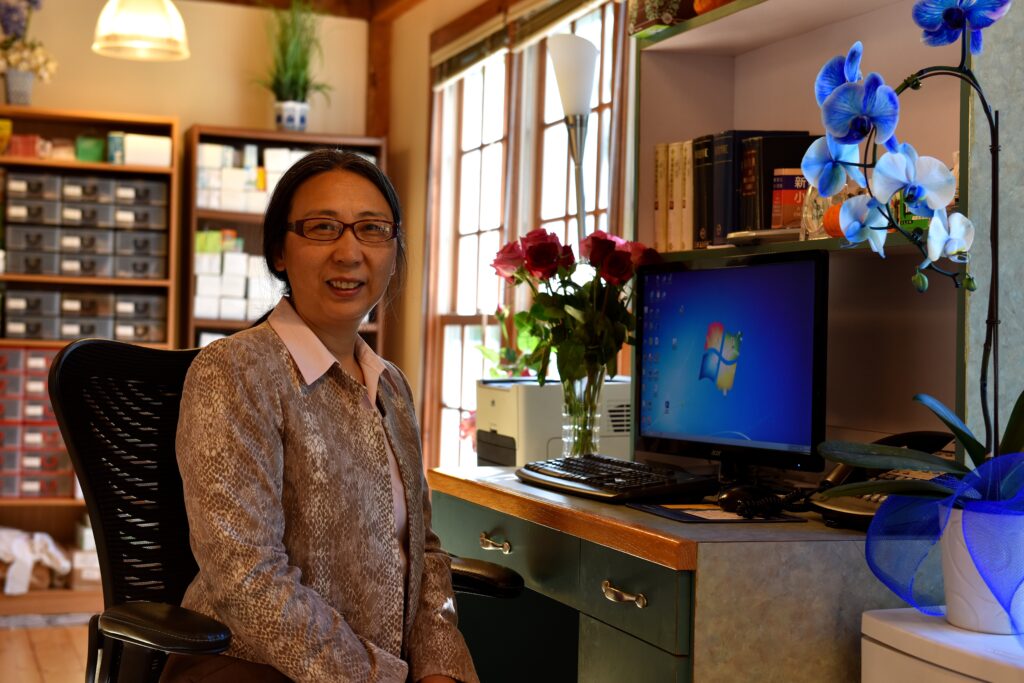 About Xingning Zhao (MD in China), Cambrige MA
Xingning Zhao (MD in China) studied Traditional Chinese Medicine for five years at the Nanjing University of Chinese Medicine, graduated in 1984. She finished her residency at the University Hospital, the Jiangsu Province Hospital of TCM in 1987 and was then a physician in the Department of Internal Medicine. In addition to intensive clinical practice, she participated in clinical research exploring the effects of Chinese medicine on chronic obstructive pulmonary diseases and on glomerular diseases. From 1988 to 1990, she was a Chief Physician in the Department of Oncology of the hospital where, along with teaching and clinical practice, she conducted clinical research on the effects of Chinese medicine on malignancies. Dr. Zhao is her family's third generation Chinese Medicine practitioner. Her grandfather and her uncle were Chinese Medicine practitioners. Her older sister also practices acupuncture and Chinese herbal medicine in Rochester, NY. Dr. Zhao came to the United States in 1990 and served as clinical advisor at the Grace Chinese Medicine Clinic in New York City. She opened her own TCM practice in Ithaca, New York, in 1993. She began to practice in Northern Berkshire, MA in 2002. She opened a new practice in Cambridge, MA in 2019.
Nanjing, the capital of Jiangsu Province, is a bustling city with a population of over eight million. Nanjing University of Chinese Medicine is one of the leading research institutions in China exploring the methods of integrating of Chinese and Western medicine. Students study both conventional medicine and Chinese Medicine. The university has two hospitals. The Jiangsu Province Hospital of TCM alone has 2500 beds with outpatient visit in 2018 totaling over 5.3 million and in-patient discharge of 46 thousand. The university also has additional 30 affiliated hospitals. It is a national center for TCM research, a national center for new drug development and an international acupuncture training center.
Nanjing University of Chinese Medicine is also a WHO Collaborating Center for Chinese Medicine, training doctors from all over the world in acupuncture and Chinese herbal medicine. Graduates from this institution are eligible to sit for the United States Medical Licensing Examination (USMLE).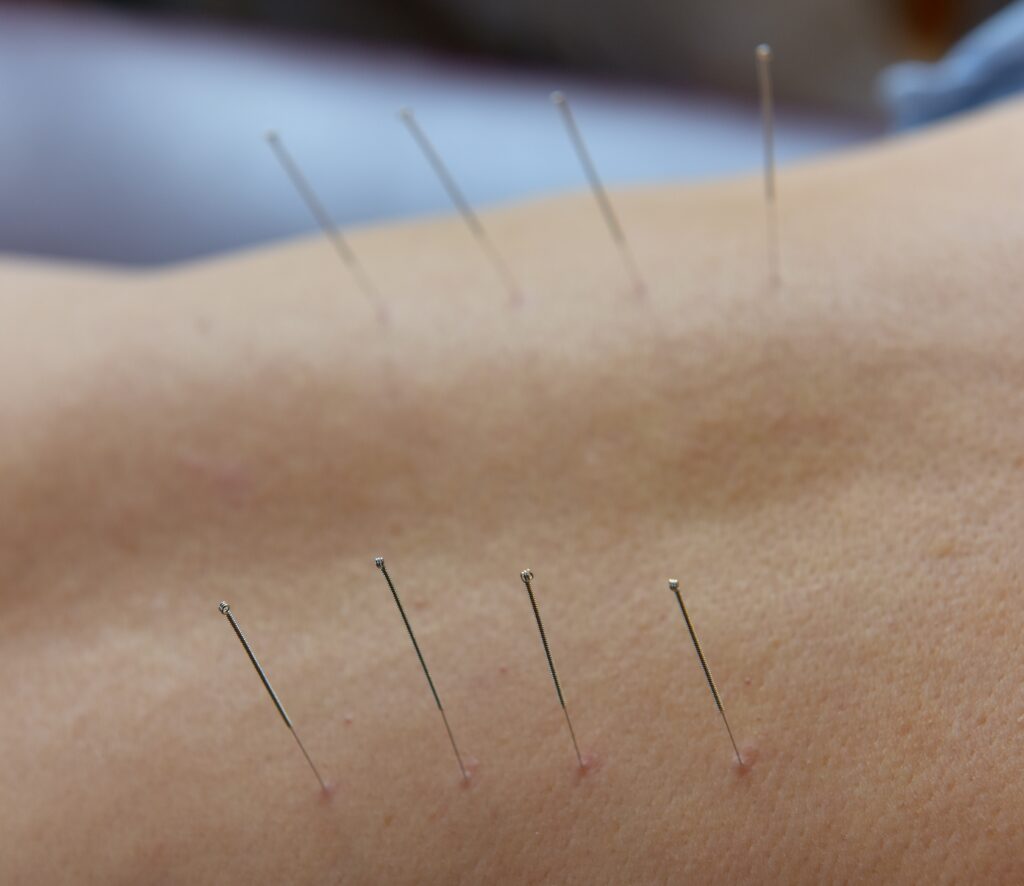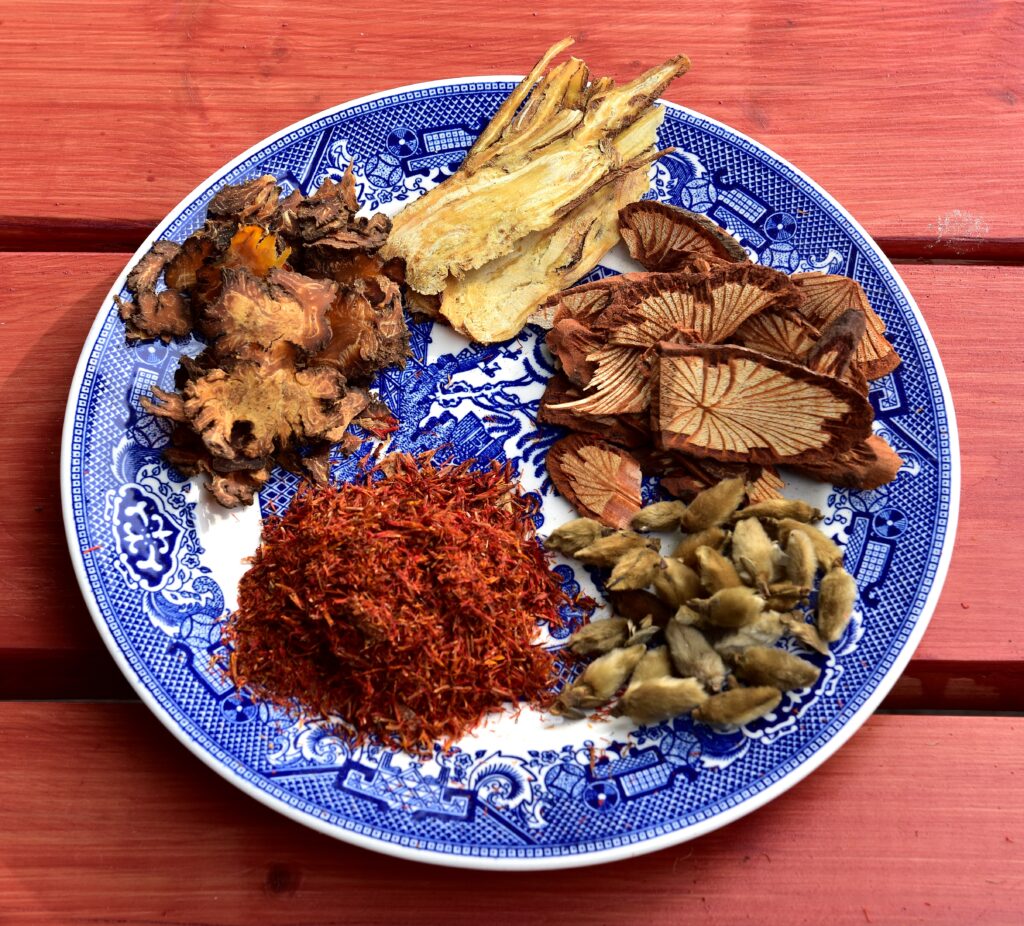 Our Approach
In our clinic, we use a combination of acupuncture, Chinese herbals, tui na (Chinese medicine therapeutic massage), moxibustion, and acupressure, cupping, as well as other Chinese medicine techniques to treat a wide range of medical disorders. Traditional Chinese Medicine (TCM) is generally considered to be natural and has less harmful side effects. In some cases, it can be used as the sole treatment for a disorder and, in others, it is used most effectively in combination with Western medicine. We encourage all of our patients to follow the advice of their own doctors while reaping the additional benefits of Traditional Chinese Medicine. Chinese medicine emphasizes the overall regulation of the body and is used commonly to strengthen one's overall health, stamina, and immune system.
Our treatment programs are individualized to meet each patient's needs. Most treatments include a combination of techniques, such as Chinese herbal tonics, nutrition balancing, acupressure, acupuncture, cupping and tui na. Treatment sessions are usually one hour and involve careful discussion with the patient of TCM diagnosis, treatment, and prognosis.
In China, we treated many patients both in the hospitals and as outpatients. In America, acupuncture is becoming widely known as a technique for pain relief, but the Chinese medicine system as a whole is effective in a far greater arena than just pain management. Some of the areas in which we have had good results with Chinese medicine are listed in the section of "FAQS".
Next Steps…
Please contact us at (617) 959-3764 or zhaoacupunct[email protected] for any questions. You can also follow us at www.facebook.com/zhaoacupunctureherbs.